Administration
a month ago
SHOUT OUTS FOR ACHIEVEMENT AND SCHOOL EVENTS
a month ago
Ninety-Six High school 2021 Homecoming king and queen
We are so very proud of all the young ladies and gentlemen who competed for the title of Homecoming King and Queen:
Homecoming King - Jeremiah Wells-Martin (Pictured Below)
Homecoming Queen - Jamoni Smith
1st Runner Up Homecoming Queen - Addison Davis
2nd Runner Up Homecoming Queen - Holly Fairey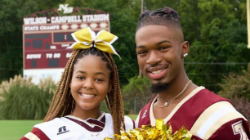 2021 Homecoming Promo Video
I am so very excited to share the 2021 Homecoming Promo Video below. We have such a wonderful student body and I am so proud of the young men and women that are highlighted below. Please take just a few moments to hear about some of their accomplishment and future endeavors.

Click the link below to watch the video:
AUGUST STUDENTS AND STAFF MEMBER OF THE MONTH

Faculty and Staff Member of the Month
We are so thankful for all of our faculty and staff!!! We would like to highlight our staff members who have been recognized by our students for being outstanding.
August Teacher of the Month- Hawkins Hutson
August Support Staff of the Month- Joy Turman
Congratulations

to our NSHS 2021-2022 Teacher of the Year!!!


AnDrea Baumberger

we are so thankful for you and what you do for our Culinary Arts Students! You have been giving our students life skills for years and we are immensely proud of the work you do!!!
Ninety- Six Highschool Student government elections 2021-2022
Student campaigns begin today, as our students run for positions in the Ninety-Six High School Student Government. The video below is the campaign videos submitted by our students. All Ninety-Six High School Students will have the opportunity to vote from April 12th- April 15th.
Congratulations to Allyson Collier, winner of the GCEA Scholarship. The Greenwood Education Association Scholarship has specific criteria which included an essay. The essay seeks advice from seniors to incoming freshmen on how to navigate high school. The scholarship recipient will receive $250. Way to go, Allyson.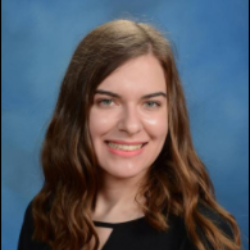 Congratulations Madalyn harris!!
Madalyn was asked to participate in a panel discussion at PTC about her experience in education during the COVID-19 Pandemic.
JUNIOR RING CEREMONY
Livestream: Ninety-Six High School Junior Ring Ceremony
6:00 PM
Please use the following link to access the live stream for the Ninety Six High School Junior Ring Ceremony. No subscription is necessary to access this event.


2020 NSHS Pageant
Congratulations to all of our 2020 NSHS Pageant Winners. We are so proud of all of our beautiful and smart contestants.
**Pictures below were submitted by students. If you have any you would like me to add to this post please email them to sngo@greenwood52.org. **
Use the link below to view the pictures collected:
Women's Suffrage Seminar
Dr. Marion Smith, a retired music professor from Eckerd College in St. Petersburg, Florida, and a part-time employee of the Greenwood Museum spoke to a group of Ninety Six High School students about Women's Suffrage and the 19th amendment.
Student Elections 2020
NSHS students vote in a mock electionNinety Six High School students, faculty, and staff took time out of their busy schedules to participate in a mock election on October 23 & October 27. Students who registered to vote September 28- October 13 were allowed to participate in the mock election. Mrs. Rapp wanted the mock election to be as close to the real election as possible, students had to show their school identification cards and be registered to vote in order to cast their votes on election day.

Kinsley Thomas- 9th grader
The results are in!
NSHS Voted for the following
US Senate Seat
Graham-71
Harrison-83
Local Question-

56 yes
21 no
Presidential Race

Donald J. Trump/Pence- 103
Biden/ Harris-72
Congratulations to Tori Barr
for winning the Heisman High School Scholarship Award. Way to go Tori!
The Heisman High School Scholarship continues a 25-year tradition of honoring high school seniors who accomplish tremendous feats in the classroom, on the field, and most importantly, within their communities. The scholarship recognizes and rewards both male and female high school athletes who are community-minded and driven to use their exceptional talents for the benefit of all.
Beth Brownlee
Beth is our 2020-2021 District Teacher of the Year. She is a hard-working member of our faculty. She currently teaches Physical Education and Teacher Cadet. She is helping to mold and grow our future teachers. She also helps after school to coach our high school volleyball team. She challenges our students to be the best version of themselves. We are very proud of her accomplishment. Please join us in congratulating Beth Brownlee for this distinguished award.
2021-2022 Starlighter Yearbook Information
We are looking forward to a great year full of fun memories.
To Order a Starlighter 2022 Yearbook, Click Here
To Create and Order a Senior Recognition Ad, Click Here
If you need any additional information email Mr. Burch at cburch@greenwood52.org.
Graduation Pictures Spring 2021
Use the link below to order pictures from Graduation:
Title IX Training LInk:
https://drive.google.com/file/d/199VvA-X3goh6IZoKbDMC8KSvxAjo50E0/view?usp=sharing
Ninety Six High School Title IX Coordinator: Mr. Darin Rice Title: Principal
Office Address: 640 South Cambridge Street Ninety Six, SC 29666 Email: drice@greenwood52.org Phone: 864-970-7102
NonDiscrimination Policy- It shall be the policy of the Greenwood School District #52 Public Schools not to discriminate on the basis of religion, race, national origin, sex, or handicap in educational programs, activities, or services. Students shall have an equal opportunity to participate in and benefit from all academic and extracurricular activities and services.
Sorry, but there was nothing found. Please try different filters.